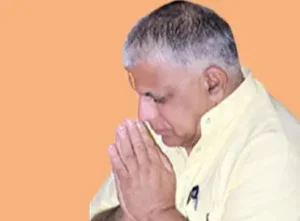 Dear Parents, Teachers, non-teaching staff, students greeting from Shaheed Hemu Kalani Educational Society.
A very happy welcome to all the stakeholders in the new session. May the ushering 2021-2022 sessions be academically prosperous with significant achievements and attendance that brings laurels to the society. Sant Hirdaram Medical College of Naturopathy and Yogic Sciences for Women Bhopal,  has completed 12 years of it existence. These years were full of challenges and we had to put the systems in place and to develop a work culture.   Due to the hard work and dedication of everyone associated with the institution, we could successfully ground the institution with strong foundation. Recognised by Department of Ayush (M.P.) and affiliated to Madhya Pradesh Medical Science University, Jabalpur. The institution has earned reputation of being one of the best naturopathy medical college of the country. We are happy to share that due to the popularity of the course and the institutions, we have increased the number of seats from 50 to 70 seats w.e.f. 2015 -2016.
The institution was created under the patronage of a Gurudev Paramhans Sant Hirdaram Sahib ji.
He was a staunch follower of naturopathy and the his guidance and motivation a Naturopath Healthcare Centre , Sant Hirdaram Yoga & Nature Cure Hospital previously known as  Arogya Kendra was established about 31 years ago. The center is a boon to the patients who wishes to opt naturopathy. I strongly believe that the healthcare sector will be dominated by Indian systems of medicine in coming years naturopathy and yoga being one of them such system believe in building and strengthening the immunity and capacity of the body to fight with diseases. Therefore, besides being curative therapy, they also play role as preventive strategy to train the body in lifestyle management. The scope of naturopathy and yoga is enlarging day by day not only in India but abroad also. Our objective is to produce good naturopaths and yoga experts who are able to practice this branch of medical science with ease and expertise.
From 2015-2016 instead of Barkatullah University Bhopal we are affiliated to Madhya Pradesh Medical Science University, Jabalpur. We are committed to give best facilities to our students. A well furnished Girls hostel on the campus ensures safety and security of women students. Student coming from different parts of the country face no difficulty in getting adjusted in our campus due to care and concern provided by the hostel authorities. I call upon parents to admit their wards in this sought after medical course and assure them that they will not repent their decision.
HOTCHAND DHANWANI (SIDDH BHAU)(CHAIRMAN)