Managing Director's Message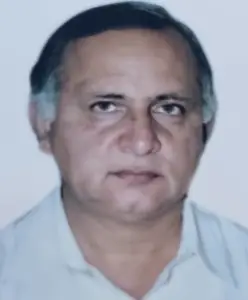 I extend my heart greetings to all parents, teachers, students and non medical teaching staff of Sant Hirdaram Medical College of Naturopathy and Yogic sciences for Women, Bhopal. It is a matter of pride for us that this is the only college in Central India in the field of naturopathy and yoga it was not an easy task to establish and institution which is first of its kind. There were several challenges and initial problems in taking this institution to the heights where it is today. We are one out of 16 Naturopathy Medical College of the country.  We wish to thank the almighty for giving us strength to overcome the challenges. We pay our tributes in the lotus feet of Paramhans Sant Hiradaram Sahib Ji who was a staunch follower of naturopathy. We acknowledge with gratitude the unconditional support extended by Rev. Siddh Bhauji at every step. His motivation and guidance are the driving force to run the institution.
The healthcare industries under going a change in terms of various type of medical stream available. There is a change in the lifestyle of the population. Technology has given large number of facilities making the life comfortable and smooth. At the same time it has resulted in generation of large number of diseases due to faulty lifestyle. There is an urgently to evolve methods and methodology to correct what has gone wrong.  Realizing the negative side effect of allopathy people have started moving towards alternative medical care search as Ayurveda, Homeopathy and Naturopathy. The significance of these alternative medical systems can be a realized from the fact that government has created a separate ministry under the name of AYUSH to deal with such streams of medical science. Naturopathy as a drugless therapy is gaining popularity and people are incline to move towards a medical care which does not have any side effect.  Popularity of yoga as a system relevant to physical fitness of the body is increasing day by day. Throughout the world it is being practiced with definite advantage.
The philosophy of the institution is to provide knowledge and skills to the students through sufficient exposure for hands on training. The students are deputed to the reputed institutions of the countries in fifth year of their course under the rotatory  and mandatory internship program. We have developed a good network and our students are benefitted to the maximum. All the students of our first batch are well placed and have earned a good reputation for themselves as well as for the institution.  The prospects for job are many and one has to excel through hard work and sincerity.
We wish our students good luck and a purposeful  happy tenure.
HERO GYANCHANDANI
(MANAGING DIRECTOR)